With search engines algorithms evolving overnight, one needs to keep up with these varying metrics, to attain a greater success in organic and inorganic search. Digilense's Search Engine Optimization (SEO) services ensure higher ranking and prominent presence across search engines, globally. You have made the best of products, have come up with the best of solutions, offerings and services, but what's the use, if people who are looking for it doesn't know about you. If your offerings and services are not found by your end customer, then you are missing out on a significant amount on your ROI.
How we can help you?
We will provide the best of SEO strategy as to how you can increase your online presence. We will do a thorough research on your products, solutions and services to understand your business better. With analytics and webmaster tools we will identify the current ranking of your website in various search engines and then define a healthy solution for you. We will then further optimize all the pages and ensure that you are ahead of your competitors.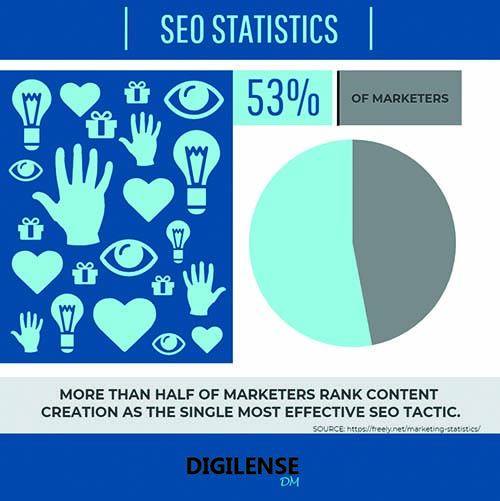 Our industry and market-driven approach helps us in identifying the right set of keywords that are based on user experience and insights. Through our campaigns we believe in enhancing the user experience to the next level keeping in mind high recall value. At Digilense, we use the best search engine techniques to make your marketing campaigns the best amongst your competitors. We use various SEO services like title, meta tags optimization, keywords research and selection, image optimization and full website analysis to give you the desired result.
Billions of web browsing sessions begin with a search query every day. With more than a billion websites competing for the top spot in search results, it can be difficult to drive traffic to your site from search engines. At Digilense, we specialize in an innovative approach to SEO that uses white-hat and black-hat tactics to put your website at the top of your target audience's searches.
Our SEO services include:
Keyword Research
On-Page and Off Page SEO
Technical SEO
Full SEO Audits
SEO Consulting
Read more about App Store Optimization