In today's digital age, where the internet has become an integral part of our lives, businesses are constantly seeking innovative ways to connect with their target audience. One such avenue that has revolutionized the way brands interact with customers is Social Media Marketing (SMM). Let's explore the comprehensive social media marketing services offered by Digilense and delve into the myriad benefits this strategy can provide for your business.
The World of Social Media Marketing
Social Media Marketing is a multifaceted strategy that involves using social media platforms such as Facebook, Instagram, Twitter, LinkedIn, and more, to promote products, services, or engage with the audience. With the digital landscape evolving at breakneck speed, SMM has emerged as a critical component of any successful marketing campaign.
Social Media Marketing services ensures your diverse presence across various portals and platforms. Reaching out, being present and converting a lead to a confirmed customer requires art, balance and great marketing strategies. Like every other agency, we are also a bunch of social media enthusiasts, but with a difference, as we believe in meaningful engagements and conversations resulting in measurable reach and outcomes translating the ROI. We focus on meaningful content and a strong brand personality through your social channels.
As the popular saying goes "Seeing is believing". Today, every Brand needs visibility to be successful in the market. Social media channels like Facebook, Linkedin, Twitter, etc., are the platforms which provide the best form of visibility. As more and more people worldwide are getting access to the Internet so the presence of brands to be online becomes a necessity rather a choice.
Digilense's Social Media Marketing Services
Digilense, a renowned player in the digital marketing arena, has been at the forefront of delivering exceptional SMM services. Our expertise in the field is underpinned by a team of seasoned professionals who understand the nuances of each social media platform and craft tailored strategies to achieve maximum results.
We, at Digilense, will help you stand out in the competition with intuitive, visually appealing pages and creative ads. Our job doesn't end here. We will help you track your users, analyze the data to make better informed business decisions. We choose the channels on the importance of your brand's goal. We also will provide you with a social media dashboard that will give an overview of your followers and how they are interacting with you on each channel. You will get an in-depth and essential demographics data for your social networks to help you identify your customers.
1. Comprehensive Social Media Audit
Before crafting a strategy, Digilense conducts a thorough audit of your current social media presence to identify areas for improvement.
2. Targeted Content Creation
We specialize in creating engaging and shareable content that resonates with your target audience.
3. Data-Driven Insights:
Digilense uses analytics to monitor the performance of your social media campaigns in real-time, allowing for adjustments to optimize results.
4. Community Engagement:
Building a loyal online community is essential. we foster engagement through contests, giveaways, and interactive posts.
5. Paid Advertising:
Utilizing paid advertising effectively, we ensure your content reaches a broader and more targeted audience.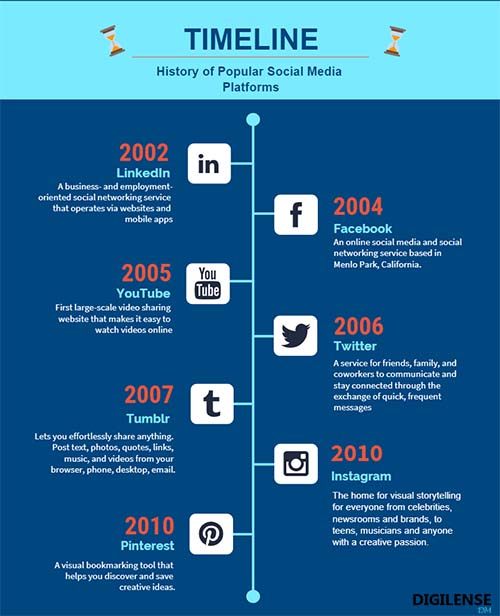 Benefits of Social Media Marketing
1. Increased Brand Awareness:
SMM helps in getting your brand in front of a large, engaged audience, increasing brand recognition.
2. Enhanced Customer Engagement:
Regular interaction with your audience fosters trust and builds lasting relationships.
3. Cost-Effective Advertising:
Compared to traditional advertising methods, SMM offers cost-effective solutions for reaching your target audience.
4. Precise Targeting:
With the extensive data available on social media platforms, Digilense can precisely target your ideal customers, ensuring your message reaches the right people.
5. Improved Website Traffic:
SMM can drive valuable traffic to your website, potentially leading to increased conversions and sales.
6. Measurable ROI:
With the help of data analytics, Digilense can track the performance of your campaigns, providing clear insights into the return on investment.
7. Competitive Edge:
Leveraging the latest trends and strategies, Digilense can give your business a competitive edge in the digital marketplace.
Conclusion
Digilense's Social Media Marketing services offer an exceptional opportunity for businesses to harness the immense power of social media to grow their brand and connect with their target audience. With our expertise and a comprehensive range of features, you can enjoy the numerous benefits that Social Media Marketing provides, ultimately driving success in the digital realm. Don't miss out on the opportunity to propel your business to new heights with Digilense's SMM services.